Scalp & Strands Elixir Hair Oil
You've never met an oil like this before. Meet our multitasking 3-in-1 elixir. She heat protects, adds shine and acts as a remedy for breakage.
Infused with the goodness of Golden Seaweed, Retinol and 11 nutrient rich oils. This weightless formulation feels like a serum but does the job of an oil; making it perfect for all hair types.
Your hair's new best friend includes these magical ingredients which are perfect for curly hair.
MRP (Inclusive of Taxes)
Shipping Charges: INR 100 applicable on every COD order
Expiry Date of the Products:

 
3 years from the date of manufacture as mentioned on the product label. Once open use within 3-6 months.
Storage Conditions:
To ensure your products last well, store in cool temperatures, keep it away from sunlight and ensure the cap is tightly secured to keep any moisture out.
Customer care number: 8130052378 

This item is Non Returnable
Manufactured by A.S Dermaceuticals, and Marketed by Fixmycurls India Pvt. Ltd.
Ingredients :
Golden Sea Weed - ANTILEUKINE™ 6 is a global anti-ageing and defense shield that reduces the release of inflammation, protects DNA from UVA/UVB exposure.
Retinol - Increase your long term hair and scalp health, a miracle for itchy, inflamed scalp by aiding penetration of nutrients deeper into your hair follicle. (The percentage is very low, as an active this ingredient shows results in 3-6 weeks of consistent usage)
Grapeseed Oil - A natural heat protectant which is also anti-inflammatory and soothing for your scalp.
Quantity : 30ml
Problems we solve and how we solve them:
Scrunch Out The Crunch: Ever felt your styled curls become stiff after they dry? Use 2-3 drops of our serum-like formulation for volume, soft curls and bounce.
Heat Protect: Do you use styling tools often? Prime and protect your hair from upto 30 degrees heat, and UVA/UVB exposure at all times with our oil.
Repair: Dealing with dry, split ends? Hair that breaks? A scalp that needs calming? Our oil fixes all these problems. Massage 2-3 drops over and into your scalp.
Weightless Shine: Oils can usually feel heavy, but this one's weightless all with 11 oils + actives to show you real results.
Frequently asked questions:
Question: Is it must to shampoo before use or can I use it when I have stylers in my hair?
Answer: You can use it with stylers in your hair! This oil works post styling, can be used mixed with your leave in cream, and can add a boost of moisture into your deep conditioner.
Question: Would it be better to leave in overnight or just use an hour before shampoo?
Answer: Leave it in overnight! Let the retinol do its magic on your scalp, and the omega 3 on your ends.
Question: How long will it take to show growth, how frequently to use it in that case and till how long?
Answer: Ingredients like retinol and Omega 3 can take upto 3 months to show visible results, and because your scalp is just like skin, you must be patient!
How to use:
Take 1-2 drops of the oil, spread on your palms and use either to SOTC, add weightless shine, or use as a breakage remedy overnight for your ends. Massage once in two days into your scalp to boost growth.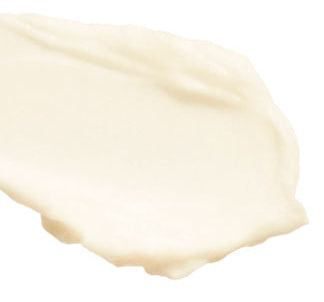 Best results when paired with
Join the biggest curl community
Use #fmccurly to get featured