Moisture Styling Duo (Curl Quenching)
What does it do?
Our biggest pet peeve is hair straighteners…it brings dry unruly hair that lacks lustre all while taking your natural texture away. No more! We have THE solution! Our curl quenching styling duo is a combination of two moisture rich products that will help you embrace your real hair! Plant based, nourishing, and suitable for anyone suffering from frizz, breakage & dryness, we can't wait to be your new best friend :)
MRP (Inclusive of Taxes)
Shipping Charges: INR 100 applicable on every COD order
Expiry Date of the Products:

 
3 years from the date of manufacture as mentioned on the product label. Once open use within 3-6 months.
Storage Conditions:
To ensure your products last well, store in cool temperatures, keep it away from sunlight and ensure the cap is tightly secured to keep any moisture out.
Customer care number: 8130052378 

This item is Non Returnable
Manufactured by A.S Dermaceuticals, and Marketed by Fixmycurls India Pvt. Ltd.
How to use ?
Curl Quenching Hair Butter: Our tucuma enriched, weightless yet deeply nourishing hair butter will protect your curls for days. Rake 1 coin sized amount of this over your damp/wet hair for a moisture boost. Comb through or let them air dry.
Curl Quenching Hair Gelly: Flax seed powered, this gelly has so much slip & moisture with enough shine to give you long lasting curls/waves. Apply this post the hair butter or alone on wet, clean hair. Rake through & scrunch up for your natural curl pattern.
Active Ingredients:
1. Acai oil, not commonly used but so so good with its nutrient rich properties that leave damaged hair feeling & looking better.
2. Addictive flax seed & chia, these ingredients give shine & strength without any of the chemicals.
3. Yummy aloe vera for thirsty curls, and green tea extract for effortless shine!
Frequently asked questions :
1)What does this bundle contain?
The bundle has a curl quenching butter and a flaxseed gelly! Moisturise + define one after the other.
2) Is there a sequence the products need to be used in?
Use the curl quenching butter on freshly washed wet hair, spread it well using the praying hand motion and rake it well, this shall encourage your curls to form. Follow it up with the flaxseed gelly to seal that goodness in and keep your curls for longer. 
3) How many times a week can it be used.
We recommend using this bundle two or three times a week!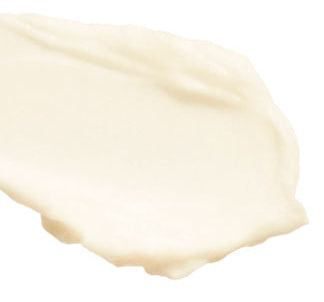 Best results when paired with
Join the biggest curl community
Use #fmccurly to get featured