Meet Our Refresh Spray!
Do you have trouble with how your curls/waves look on day 2, day 3 of your washday? Running low on time to refresh them? Give our spray a try! With detangling, and styling properties, this works great on damp hair, giving you frizz free, shiny, soft hair that is easily manageable.
Time Saving
Quick refreshes become easy with this lightweight product!
Low Effort
Damp hair, and 5-6 sprays can do the job.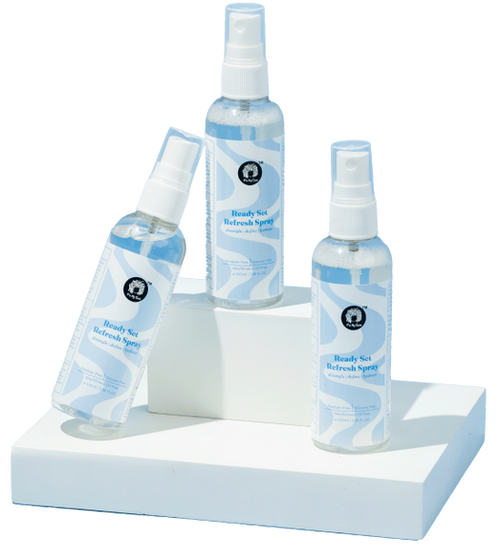 Zero Buildup
Makes detangling easy without the buildup or heaviness of a cream.
Made For Wavies
Perfect for lighter textures or low-density hair that can't use oils/serums.
Silicone free, reduction of buildup & can be easily rinsed out!
Alcohol Free so won't dry out your curls unlike other products.
Glycerin Free so take moisture away from your hair.
Paraben, wax, and mineral oil free. A simple, lightweight formula that depends on natural ingredients.